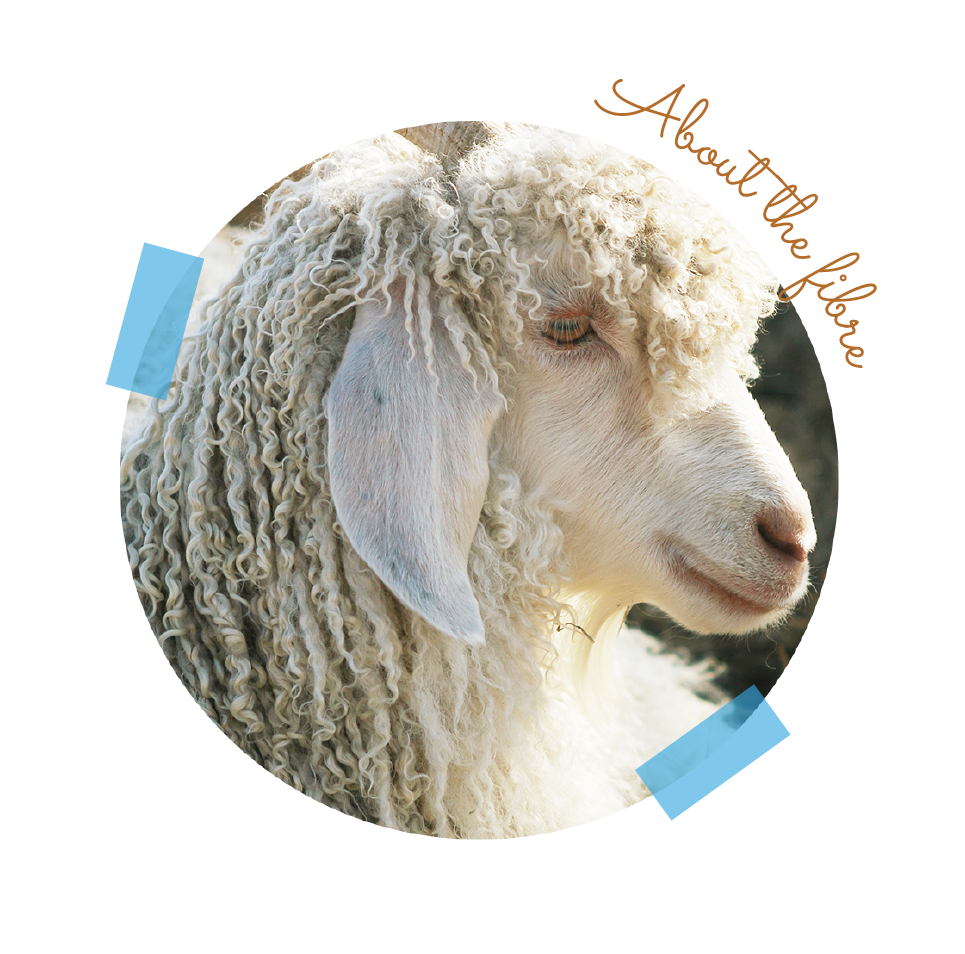 ABOUT THE FIBRE. A symbol of luxury and exclusivity
MYPZ handmade luxury. Yet, with luxury comes responsibility. Our supplier is committed to ethical mohair production. They seek to maintain the highest industry standards to ensure a sustainable, profitable and continuously improving mohair industry.
It's called the noble fibre, and sometimes the diamond fibre. Lustrous, resilient and offering exceptional colour reflection, mohair has become a symbol of luxury and exclusivity.
Mohair is the fleece of the Angora goat, and it's one of the world's most beautiful sustainable natural fibres.
South Africa is the biggest global producer of mohair, producing approximately 50% of the world's mohair. Most of South Africa's Angora goats are farmed in the Karoo area of the Eastern Cape.
Angora goats thrive in the Karoo, with its combination of hot, dry summers, cold winters and semi-desert vegetation. In the pursuit of perfection, their fleece has been refined through consistently high breeding standards and meticulous genetic selection. Angora goats are shorn twice a year and are not harmed in any way during the process.
This combination of best practice farming and best environment for Angora goats sets South Africa apart from other Mohair-producing countries. South African mohair is globally acknowledged as one of the finest natural fibres money can buy.
The added beauty of mohair is that it is a natural, renewable resource, providing a sustainable production chain between animal and human while contributing to the long-term prosperity of the Karoo region.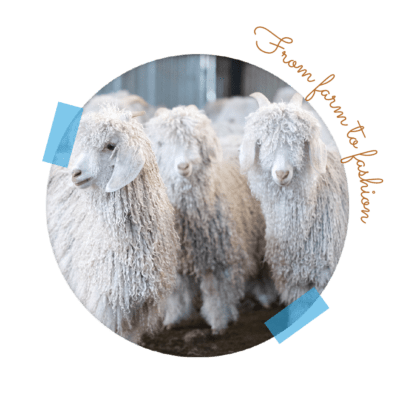 HOWEVER, MOHAIR OFFERS MORE THAN EXCEPTIONAL BEAUTY AND LUXURY. THE FIBRE HOLDS A NUMBER OF RARE, NATURAL QUALITIES, INCLUDING:
– Lustre. Mohair's natural lustre gives garments a silky sheen. It's the ideal garment to wear day or night.
– Lightweight. Mohair fabric is luxuriously lightweight and renowned for its versatility, staying cool in summer and warm in winter.
– Dye-responsive. Mohair responds magnificently to dyes, retaining even the most brilliant colours over time.

– Climate control. Mohair breathes naturally, absorbing and releasing atmospheric moisture and controlling its own 'climate' to ensure optimal comfort.
– Durability. Because of its pliability, mohair is rated as one of the world's most durable fibres.

– Crease-resistant . Products made from mohair have an innate elasticity, which ensures that they hold their shape and do not crease.
– Non-flammable. Mohair is virtually non-flammable, keeping you safe and chic all year round.
THE MOHAIR MARK
It is a symbol of authenticity and luxury that should be treated with respect and worn with pride
The Mohair Mark has been developed to help consumers select products that contain only the highest quality natural mohair fibre. Display of the Mohair Mark is a commitment to excellence. It is a symbol of authenticity and luxury that should be treated with respect and worn with pride.
THE PROCESS
From farm to fashion.
Shearing
Clipping the mohair fleece from the Angora goats twice a year, either by hand or with electric shears. The animals are not harmed in any way.
Classing
Sorting the mohair into various lengths, fibre diameter and quality types. Meticulous classing adds value to the product.
Scouring
Washing the mohair to remove excess dirt and oils.
Carding
The mohair fibres are positioned in uniform lengths and most of the vegetable matter is removed. A sliver or coil of mohair, called a 'carded sliver', is produced.
Combing
The remaining vegetable matter and shorter, irregular sized fibres are removed from the carded sliver to transform the mohair into the soft, luxurious Mohair 'top'.
Spinning
Converting the mohair top into yarn. The top is spun into a yarn specified for structure, thickness (yarn count) and surface. Mohair yarns are often twisted or brushed (raised) for a fluffy appearance.