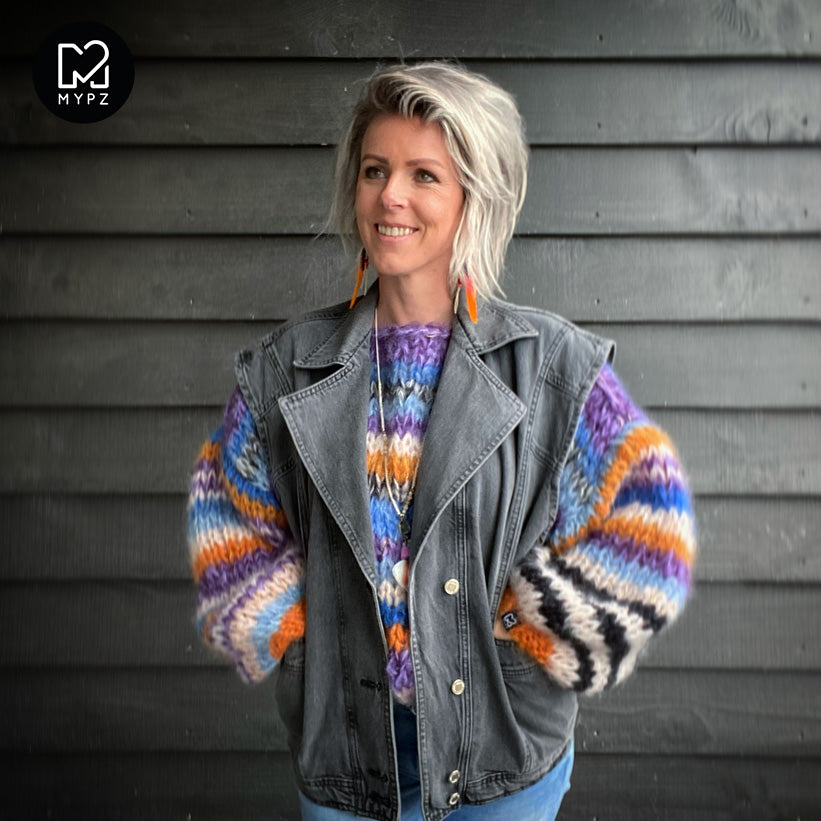 ABOUT THE DESIGNER, FOUNDER & CREATIVE DIRECTOR
I (Marrinda Herms – 1985) was born in The Netherlands. I have been very creative since I was a little kid. I was always drawing and painting so I knew I wanted a creative job. I graduated as a graphic designer and started working at a designer agency for 9 years. I started my own business when I was 23. After being a graphic designer at my own designer agency for more than 10 years, I had this strong desire of doing something different.
After taking on far too much in terms of work, the sudden death of my father from cancer and running a family with 2 children, my head felt overcrowded, I slept poorly and experienced many physical complaints.
'IS THIS THE LIFE I WANT? DO I ENJOY THIS? WHAT DO I ACTUALLY WANT? WHAT IS HAPPINESS? WHAT AM I DOING AND WHY?'
All questions that came to my mind.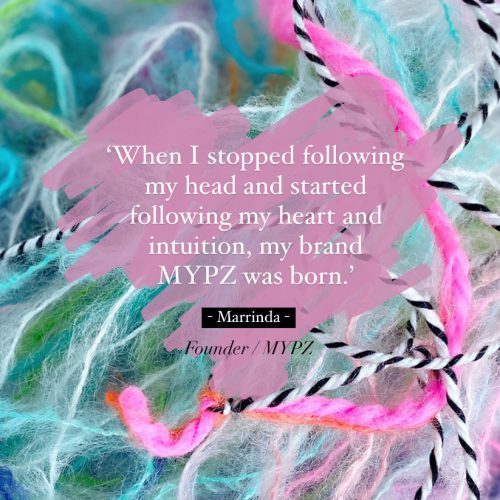 'SOME THINGS CROSS YOUR PATH FOR A REASON...'
After an intense period of learning to say no and becoming aware, I found out what was important to me. I found out what made me happy and what I'm here to do, what my ego was doing and what my soul was saying.
I followed an intuitive development course and read many spiritual books about our ego, soul, Buddhism, etc.
I learned to trust my intuition and the fact that everything comes as it comes and that you can learn your own lesson from every situation. I learned that I am responsible for my own life and that I cannot blame anyone else for anything.
'THIS IS IT, THIS IS WHAT I AM GOING TO DO, I AM GOING TO LEARN HOW TO KNIT AND CROCHET THIS MYSELF.'
I started knitting and crocheting (…and I do this every day so far because it's very addictive!). My eyes fell on a mohair cardigan and how extremely fashionable they look like, but I couldn't find THAT cardigan with the colors I loved so I wanted to make one myself. As a 'beginner' I couldn't find a pattern that I understood so I figured it out myself.
I started the luxury handmade knitwear brand MYPZ in 2017.
It took 4 cardigans before I had it all correctly. My first tunisian crocheted mohair cardigan was born. In a couple of weeks I had made some extremely colorful pieces and I shared my designs on Instagram. Everything suddenly went very fast. People asked me for the patterns and I thought this was a very nice opportunity to start a brand.
It was a very logical step for me to start this brand because I could create everything myself, from designing the brand to building the webshop, making pictures, creating cardigans and import yarn. I found a way to import the finest mohair yarn and I started my first collection of different models and colors.
'I WANT WOMAN TO WEAR THESE EXCLUSIVE COLORFUL STATEMENT PIECES WITH JOY AND CONFIDENCE. LET PEOPLE WATCH YOU WHEN YOU WALK DOWN THE STREET. YOU ARE AN AMAZING POWERFUL WOMAN!'
The MYPZ cardigans, pullovers, patterns, kits and yarn are are now purchased worldwide.
My goal is to have every powerful confident woman wearing a MYPZ. You can make it yourself or you can buy a ready-to-wear piece. And I hope woman will enjoy making these pieces just the way I do.
MYPZ LUXURY MOHAIR KNITWEAR
The MYPZ mohair cardigans are all hand knitted in The Netherlands. Each cardigan or sweater is a unique piece and we take a lot of time and care to create these beautiful products of a high quality mohair yarn. Our mohair cardigans and sweaters will not pill because of the material. You buy these luxury cardigans to wear them for many years with much joy and happiness.
WHY A PATTERN FROM MYPZ?
Because our patterns are not like the patterns you're used to work with. Our patterns contains clear explanations.
We tell you step by step what to do without using abbreviations. And all our patterns contain line drawings. We make things visual for you.
When we first start knitting and crocheting we didn't understand any pattern at all.. all those abbreviations and difficult therms. So we decided to make it more easy for you. The thing you do need to know are some basic skills, like cast on stitches (knitting), making a chain (crocheting), increasing, decreasing, cast off.. In our beginner patterns we refer to youtube because you can find many, many tutorials (not specific from MYPZ) how to do these basics.
We hope you enjoy working with our patterns!